If you believe that cheese only belongs on pizza or in a grilled cheese sandwich, the thought of cheese tea can seem rather odd.
If you have ever tried it, though, you know how delicious it can be – it's like cheesecake and tea all rolled into one!
Now, on the surface, a cheese tea recipe can seem pretty complicated to recreate in your kitchen. However, it is refreshingly easy.
Don't believe it? Check out how simple this recipe is! 
What You Will Need
Tea of Your Choice: black, green, jasmine, and herbal tea can work for this recipe.
Hot Water
Ice
Cream Cheese
Whipping Cream
Half and Half
Sugar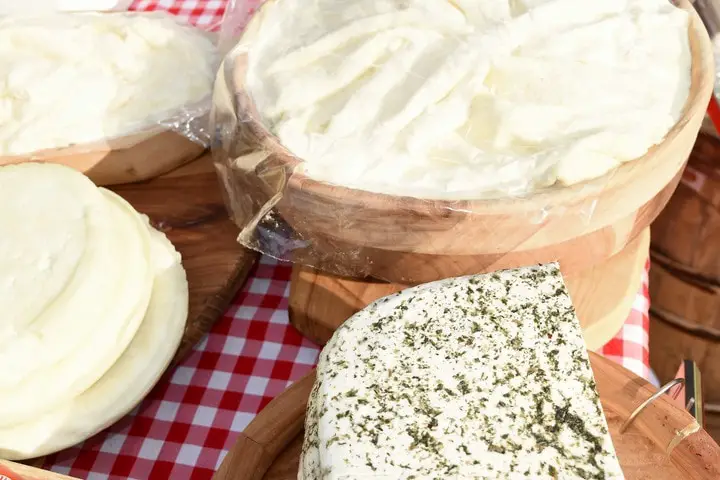 The Cheese Foam Tea Recipe
For 2 Servings
Ingredients for the Tea
2 tsp. of tea of your choice
12oz water
1 cup of ice
Ingredients for the Cheese Foam
3oz cream cheese
2 tbs. sugar
½ cup whipping cream
¼ cup half and half or milk
The Method
There are two separate stages here. The first involves brewing the tea, while the second shows how to make the cheese foam layer.
Making the Tea
Step 1: Heat the water to a suitable temperature for the tea that you are using.
Step 2: Put the tea leaves in a jug and add the hot water.
Step 3: Allow the leaves to steep for the recommended time. Since you will be adding ice to the drink, you may want to let the leaves steep for longer. The tea won't get as diluted then.
Step 4: Strain the leaves out and add the ice to the tea. Allow it to cool and place it in the refrigerator.
Making the Cheese Foam
Step 1: Place the cream cheese and sugar in a mixing bowl.
Step 2: Beat the ingredients with a hand mixer set to high for about 3 minutes. The resulting mix should be nice and smooth. 
Step 3: Add the half and half (or milk) and whipping cream. Set the hand mixer to high and beat for about 3 minutes. The mix should be liquid but thick and frothy.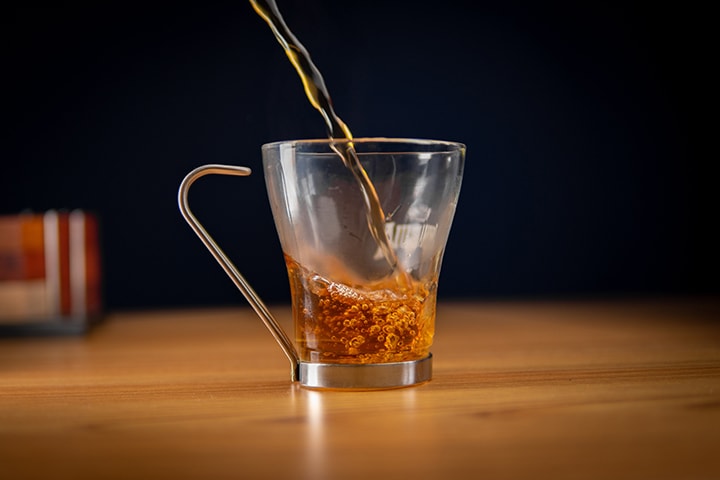 Putting It Altogether
Step 1: Divide the tea into two glasses. 
Step 2: Carefully spoon the cream mixture on the surface so that a separate layer is created. Make sure that there is a column of equal height in each glass.
Step 3: Enjoy! It is best that you don't mix or combine the two layers when drinking.
Related Article
One List to Brew Them All: Your Guide to the 50 Best Tea Recipes
This is the only cheese tea recipe that you need! With just a few ingredients, you can enjoy your favorite treat from the comfort of your home.