Welcome to tealeafed.com ! We are a group of tea enthusiasts and this website is our passion project. We decided to band together when we realized just how many tea drinkers out there were being passive about their tea choices.
Over the years, we have come to appreciate just how much tea – in all its forms – can offer us. Therefore, we thought it was only right to let the rest of the world in on the benefits of this beverage as well. Whether you are a novice tea drinker or have a refined palate, our site is sure to have something to offer you.
So, come and join us on our journey as we strive to discover and teach the public as much about tea as we possibly can!
---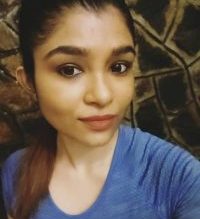 Dr. Dheena Sadik
Consultant Nutritionist and Dietician
Author Bio
Dr. Dheena Sadik is a consultant Nutritionist and Dietician. She has over a decade of experience in the health and fitness industry. However, her love for tea began long before she understood the health benefits of tea. Growing up in Sri Lanka, Dheena had the privilege of being surrounded by the world-famous Ceylon tea. This is what got her started on her exploration of the various types of tea. She has now extensively tasted and examined teas from all over the world.
Twitter