Our picks for the best black tea are Twinings of London English Breakfast Tea, Tazo Awake English Breakfast Tea, and Teatulia Organic Tea.
I have had the pleasure of meeting and learning from some of the top tea tasters in the world. Since I know most people aren't so fortunate, I decided to compile a list of the brands that you should be stocking upon.
In this post, I outline my personal picks as well as the premium and budget options for you to choose from. I also offer insight into choosing your own tea. Let's get started!
Our Picks
The Best Black Tea Brands
Now, let's get to why you are really here – to identify the best black tea brands on the market. To make it easier for you to come to a conclusion, we have put our selections into various categories.
First, we have Loose, Bagged, and Organic. We have further broken things up to include a premium pick, a budget pick, and one that we felt was the best of both worlds.
So, let's get started!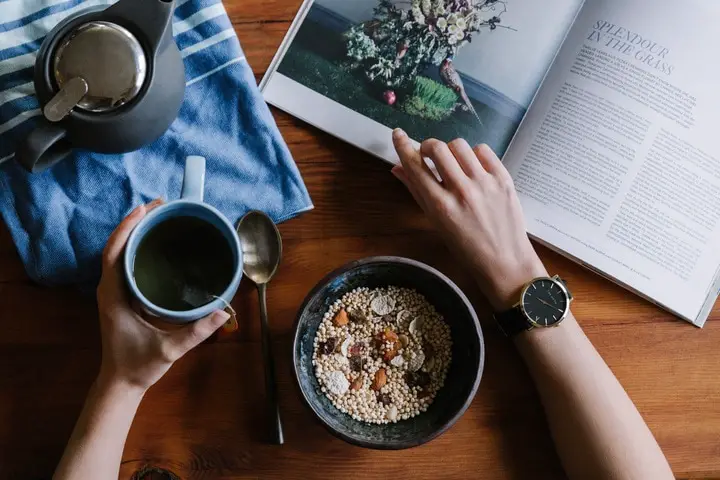 The Best Loose Leaf Black Tea
These are the best teas if you want to brew a cup in the most traditional way.
Luxury Pick
VADHAM DARJEELING BLACK TEA
Vadham is a brand that prides itself on quality and freshness and this Darjeeling tea is no exception. You will find that it is quite difficult to beat in terms of quality and flavor.
What We Like:
Long Leaf: the leaves from this brand are long and unbroken. This allows for a more nuanced cup of tea.
Carefully Selected Leaves: the leaves are carefully selected from the Darjeeling region and are plucked during the second flush of the harvest for a more robust flavor. 
Good Taste: this is quite a delicious tea, with a crisp, berry-like flavor that is immediately noticeable. You also get to enjoy subtle notes of date palm and barley.
Incredibly Fresh: this tea is incredibly fresh and is processed and packaged quickly. Thus, the tea tastes a lot better.
What We Don't Like:
Trial and Error to Figure Out Steeping: it may take you a while to figure out just how to steep this tea. So, your first bag may be spent determining the perfect quantity and steeping time for you.
Value Pick
TAYLORS OF HARROGATE YORKSHIRE GOLD LOOSE LEAF
Taylors of Harrogate's Yorkshire tea is quite popular in England among tea drinkers. So, if you are looking for a loose-leaf that is of decent quality and easy on your budget, this is it.
What We Like:
Decent Blend: the tea leaves are a blend of three different regions: Assam, Kenya, and Rwanda. However, the quality is still maintained as the tea is selected from a smaller number of gardens.
Bold Flavor Profile: this tea has a very strong and bold flavor. Thus, if you enjoy your brew with milk and sugar added, the malty notes make it absolutely perfect.
Easy to Brew: following the instructions ensures that you get a full-bodied brew every time.
What We Don't Like:
Torn Up Leaves: the leaves in this brand are torn up quite a bit. Thus, you will have to work rather hard to make sure that none of them end up in your cup.
Our Pick
TWININGS TRADITIONAL ENGLISH TEA
Twinings is undoubtedly one of the more famous tea brands around the world. We picked this as our favorite as the flavor profile strikes all the right notes for a wide variety of tea drinkers.
What We Like:
Well-Sourced Leaves: this is a blend of high-quality tea leaves from Assam. The premium-grade of the leaves is apparent in the appearance and scent.
Good Texture: the leaves are whole and unbroken, with golden tips. This indicates freshness and offers up a more complex brew.
Robust and Bold Flavor: this flavor isn't for the faint of heart. With a robust and strong flavor, it can be enjoyed by itself or with a splash of milk.
What We Don't Like:
Can Be Difficult to Find: this type of loose tea can be a bit difficult to find. Therefore, you will need to stock up.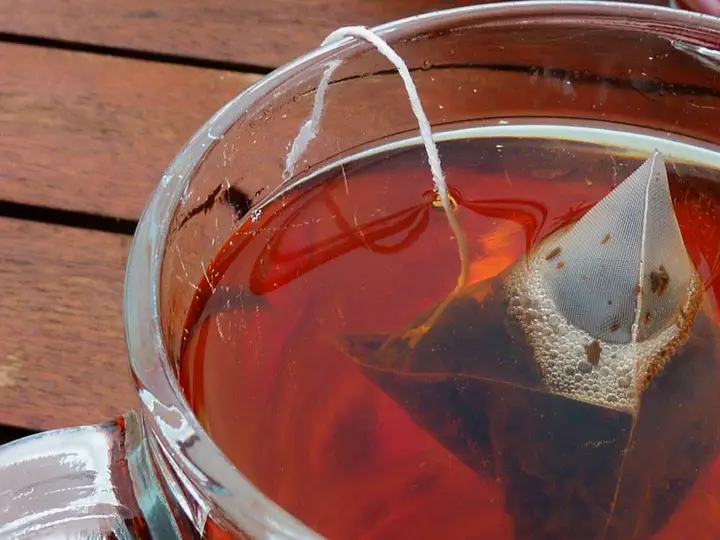 Best Black Tea Bags
The following tea bag brands will make it easier for you to whip up a delicious brew.
Luxury Pick
THE REPUBLIC OF TEA BRITISH BREAKFAST
The Republic of Tea offers an interesting flavor option for traditional black tea. As such, it is an excellent choice for someone looking for a tea with a twist.
What We Like:
Savory Taste: this offers up a delicious savory taste that makes it perfect for all times of the day.
Good Blend of Teas: while there are different blends of tea, each of them is incredibly high-quality, ensuring that the overall tasty properties are maintained.
Natural, Unbleached Bags: the tea bags are non-toxic and thus, incredibly safe for you to use, especially on a regular basis.
What We Don't Like:
Requires Longer Steeping Time: this tea does take a while to reach full robustness. Thus, you often have to steep it for a little longer than expected.
Value Pick
BIGELOW ENGLISH BREAKFAST TEA
In addition to offering a more modest price tag, Bigelow English Breakfast tea also has the added advantage of being a homey, nostalgic brew.
What We Like:
Bold, Robust Flavor: this tea manages to be robust and bold without being bitter. Perfect for anyone who prefers a stronger cup.
Decent Quality Leaves: although not premium, the tea leaves have been picked at a higher altitude from good estates.
Well-Preserved Aroma and Flavor: from the moment you unwrap the tea bag, you can smell the aroma, ensuring that it is well-preserved until you use it.
What We Don't Like:
Easy to Over Steep: due to the robustness of the tea, it is easy to brew a cup that is too strong. So, you will need to keep a watchful eye on the bag. 
Our Pick
TAZO AWAKE ENGLISH BREAKFAST TEA
If you want an extra kick to get your day started, then this is a great breakfast tea to rely on.
What We Like:
Higher Caffeine Content: if you want something to jolt you awake in the morning or need a pick-me-up during the day, the extra caffeine content will certainly do the trick.
Interesting Flavor: the strong black tea taste is melded with a sweet, slightly nutty taste, making for a unique flavor.
Well-Blended Mix: although blended, each type of black tea has been carefully chosen to ensure that they all complement one another.
What We Don't Like:
Malt Taste Can Be Overpowering: if you don't like the taste of malt, then you may find this brew overpowering.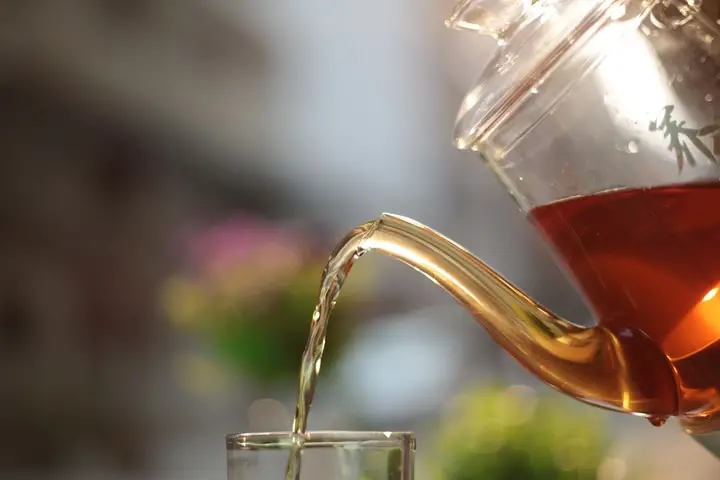 Organic Black Tea
Here are the best organic black tea options for you.
Luxury Pick
POSITIVELY TEA COMPANY ORGANIC ASSAM
This organic black tea offers the best of both worlds. Not only do you get a good quality organic tea, but you also get one with a wholesome flavor.
What We Like:
Delicately Curled Leaves: the beautifully curled leaves unfurl completely when steeped in water, allowing for maximum taste transference to your brew.
No-Frills Taste: this is a good old-fashioned tea and you don't have to worry about any other notes creeping through.
Strong Brew: this is an incredibly strong Assam tea and is excellent for drinking by itself or with the addition of milk and sugar.
What We Don't Like:
Inconsistent Quality: sometimes tea dust can get mixed with the larger leaves, making for inconsistent quality.
Value Pick
DAVIDSON'S ENGLISH BREAKFAST TEA
If you don't want to spend too much on your tea, but still want organic, then this is the brand for you. It is the perfect option for anyone who drinks tea on a regular basis.
What We Like:
Good Blend of Tea: the teas come from Keenum and India, so you get a decent blend of teas, ensuring that the quality is maintained to a certain degree.
Good Texture: the tea leaves have a great texture ensuring that the resulting brew is quite strong every time.
What We Don't Like:
Not Suitable for Discerning Drinker: if you are fussy about your black teas, then you will find that this blend doesn't have anything special to offer.
Our Pick
TEATULIA ORGANIC BLACK TEA
Although this black tea is enclosed in black tea bags, it is as close to a loose-leaf brew as you can possibly get. This makes this brand quite difficult to beat.
What We Like:
Whole Tea Leaves: the tea leaves are whole and unbroken which makes for a more wholesome brew.
Pyramid Tea Bags: the large tea bag size ensures that the leaves have more room to unfurl and expand in the water, releasing more flavor.
Gorgeous Flavor: this has a wonderfully balanced taste that borders on sweet. You can certainly drink it without adding any milk or sugar.
What We Don't Like:
May Be a Little Weak for Some: this is a medium brew and thus may be a little weak for some seasoned tea drinkers.
How to Select Good Black Tea
No thanks, take me to the Best Black Tea Brands
The first step to enjoying delicious black tea is knowing how to select the right type and brand. What many people don't realize is that there is a bit more to this process than they may have imagined. 
Here are all the elements you will need to consider when selecting black tea: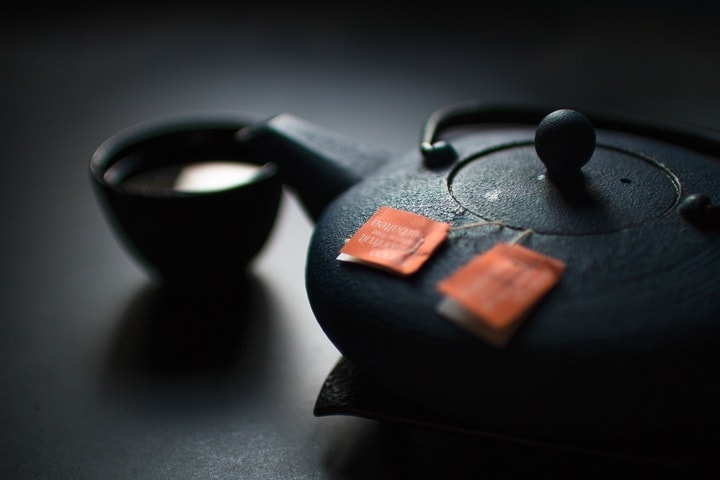 Where Is Your Tea Grown?
The top tea growing nations in the world are China, India, Kenya, and Sri Lanka. However, you are most likely to come across teas from India, Sri Lanka, and perhaps Kenya.
It should also be noted that tea is often categorized where it is grown within these countries.
Sri Lankan tea is often known as Ceylon tea and Kenyan tea is identified as just that. However, tea produced in other nations may have the following titles:
So, why is this information important? Well, research has shown that the tea produced in each of these places tends to differ in taste. This is due to the variation in the flavonols content.
Thus, it is a good idea to have a taste test and decide which flavor is most pleasant to you. Keep in mind, there is no "right" answer. Instead, it is all about which one you prefer. 
Related Article
The Hierarchy of Tea: Exploring Orange Pekoe Tea
Loose Tea or Tea Bags – Is One Superior?
One of the biggest debates when it comes to black tea is whether you should buy loose tea or tea bags. There are arguments to be made for both sides.
On the one hand, loose tea tends to be of higher quality. This is because most of the tea leaves in tea bags have been put through the CTC processing method. As such, the resulting taste is compromised.
Loose tea, however, is often gently plucked and rolled by hand. Due to this, the original flavor of the tea is maintained, making for a tastier cup.
Nevertheless, tea bags still reign supreme when it comes to ease of use. You simply dunk a bag in hot water for a few minutes and you have a steaming brew. The tea brewing process can take a bit longer with loose tea.
If you are trying to get the best of both worlds, look for tea bags that are larger in size and contain a higher quality of tea. 
Features to Look For
Now, let's take a look at some of the features you should watch out for when selecting your teas:
Long, Curled Leaves
As mentioned, uncut, long curled leaves are higher in quality. Furthermore, these leaves can unfurl in the water, ensuring that the full flavor is released. Typically, the longer the leaves, the better the tea.
Good Weight
If you imagine that tea leaves should not weigh much, think again! It is important for your tea leaves to have a little weight to them. This shows that it is fresh.
Noticeable Aroma 
While you are it, why not take a whiff of the tea leaves before making your purchase? Good quality, fresh leaves will have a strong and noticeable aroma.
Does Organic Matter?
If you have been drinking regular tea your whole life, you may be wondering if it is worth it to switch to the organic kind. Well, there is some evidence for making this transition.
Traditionally grown tea leaves do contain a certain amount of pesticides. Some of these are removed during the processing procedures. Nevertheless, some of these substances can leach into your brew as well. 
There you go – the best black teas available. With this guide, you will have no problem finding the tea that hits the right spot each time.