I have been hearing about the health benefits of reishi mushrooms for quite a while now.
However, if you have ever tasted them, you'll know that eating them isn't the way to go. At best, they are tough and bitter fungi.
So, when I learned that you could drink reishi tea, I was definitely on board with this idea. Naturally, this meant that I had to figure out how to make reishi tea.
Well, this is exactly what I did and, now, I would like to pass on this knowledge to you! 
What You Should Know About Drinking Reishi Tea
If you haven't done a lot of research into reishi mushrooms, then you may not know what you are getting into.
So, first, let's go over some important information.
The good news is that there aren't many side effects associated with this mushroom. As such, it is safe for most people to consume.
However, if you are pregnant, breastfeeding, suffer from a clotting disorder or have low blood pressure, avoid this tea.
Similarly, if you will be going in for surgery or have recently had surgery, it is best to not drink reishi tea.
It is best to stay away from powdered reishi mushroom as this seems to increase the chances of experiencing side effects.
Rather, stick with the dried mushrooms instead.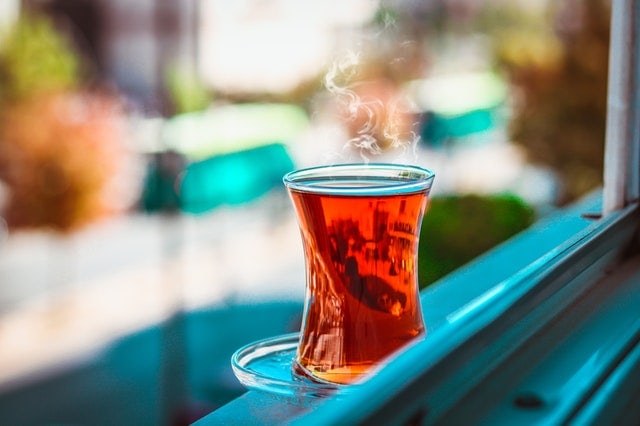 Figuring Out the Amounts
There isn't much information available on a suitable dosage for reishi mushroom. When you consume the fresh mushroom, there is a much higher dosage involved.
With the dried version, the dose is lower. Thus, you may need to take more to enjoy the healthy benefits. The only problem is that it isn't clear just how much you should take.
Experts have found that reishi mushroom is safe in 1.5g and 9g.
You should always check the dose of any dried mushrooms you are buying. When you are just starting, it is always best to begin with a lower dosage.
What You Will Need
Dried Reishi Mushrooms: opt for the sliced version as it can be rather tough to chop up whole reishi mushrooms.
Water
How to Make Reishi Mushroom Tea
This is a quick and easy recipe for making reishi mushroom tea.
Ingredients
3 – 5 grams dried reishi mushrooms
3 – 4 cups of water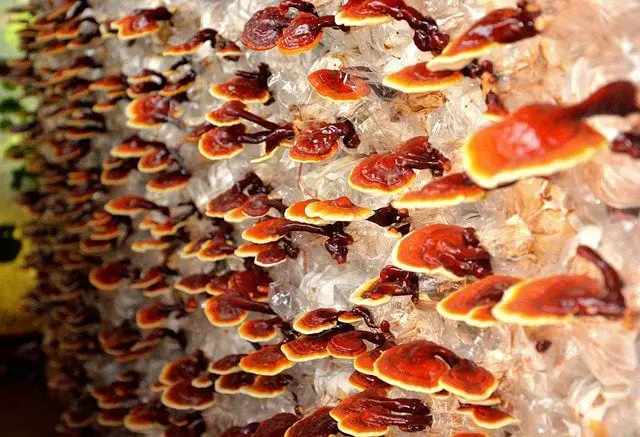 Method
Step 1: Heat the water until it comes to a boil.
Step 2: Add the mushrooms to the water and lower the heat until the liquid is simmering.
Step 3: Allow the mix to simmer for 30 minutes to 2 hours, depending on how potent you want your tea to be.  
Step 4: Strain the tea and allow it to cool.
Related Article
One List to Brew Them All: 50 Delightful Hot and Cold Tea Recipes
This is how you can make reishi tea in the comfort of your own home. As you can see, the process is quite simple. You just have to allow the mushrooms to steep in water.