If you want to enjoy a proper cup of tea, then there is no denying that loose leaf tea is the way to go. Despite it involving a bit more hassle, each one of us makes it a point to brew at least a cup a day using proper tea leaves.
Of course, after a lifetime of relying on only tea bags, making the leap to loose leaf tea can be a little daunting. Well, we are here to lend a guiding hand.
In this post, we will cover everything that you need to know about the top loose tea. Thus, you will find out why they are superior to tea bags, how to select the right type for you, and what brands beat out all the others.
Now, let's get you started on selecting your very own loose leaf teas.
Our Picks
Loose Leaf Tea vs. Tea Bags
No thanks, take me to the Best Loose Leaf Tea
Let's first talk about why you should make the switch to loose leaf tea in the first place. This is something that most people are reluctant to do since tea bags offer convenience.
However, loose leaf tea has several advantages over tea bags: 
Loose Leaf Tea Tends to Be Of Higher Quality
Now, as you can imagine, there is a variation in quality when it comes to both loose leaf teas as well as teabags. For instance, some of the higher quality tea bags may offer up better tea quality than poor-quality loose leaf teas.
That being said, it is more common to find lower quality tea in teabags. This is because many brands stuff tea bags with dust or fannings. Naturally, these result in tea that doesn't taste quite as bold.
There is also the fact that much of the tea that you find in tea bags are of the blended variety. Essentially, the tea leaves are gathered from all over the world. Thus, there isn't much of a nuanced taste to the final brew.
Most tea connoisseurs have always drunk loose leaf tea. In fact, this tends to be the norm with those who have more experienced palettes. This is a fact that brands are very aware of. As a result, they will make an effort to find single-origin teas or opt for higher quality leaves for loose leaf teas.
Loose Leaf Tea Allows for Optimal Unfurling
For a moment, let's consider the science of steeping tea. When you place tea leaves in hot water, the tea leaves absorb the water and expand. The more they are allowed to expand, the more flavor and nutrients they can release.
With tea leaves, there is absolutely no restriction on this process. Since the tea leaves are given as much space as they need, they can absorb the water and unfurl as required.
Therefore, loose leaf teas give the brew a much richer taste.
Obviously, this same mechanism can't take place with tea bags. Since the leaves are trapped inside the space, there aren't able to unfurl as needed.
Companies have attempted to mitigate this issue a bit by cutting the tea leaves into smaller pieces before placing them in the tea bags.
Although this takes care of the expansion problem, cutting the leaves in this manner does take something away from the taste. Due to this, you are right back to drinking poor quality tea.
Related Article
Uncovering The Types of Tea: From A to Z
How to Select the Best Tea Leaves
Now that we have settled the matter of how loose leaf teas are superior, it is time to move onto the selection process.
Here, there are the main factors to pay attention to – appearance, aroma, texture, and taste:
The Appearance
In many cases, you should be able to determine the quality of loose tea by just looking at the tea leaves.
Understand, higher-quality leaves are gently rolled rather than harshly cut up. As such, they still retain a similar appearance to whole tea leaves. So, look for long and curled leaves.
At the same time, watch out for loose tea that appears to have many stalks or wood components to them. These aren't high-quality teas.
The Aroma
If you have the opportunity, inhale the scent of the tea leaves deeply. Do you get a strong, pleasant aroma? This is good news and is a sign that the leaves are fresh and are of a higher caliber.
Keep in mind that aroma is often indicative of taste. Thus, a tea that has barely any aroma will not offer a bold or delicious brew.
The Texture
Yes, the feel of tea leaves can tell you quite a bit about the quality as well. They should be smooth and sturdy – steer clear of anything that feels crumbly.
In addition, good tea leaves should have a little weight to them. This is an indicator that the leaves have been dried to perfection and still retain all those important flavor notes.
The Taste
Taste is subjective – due to this, you need to find a loose leaf tea that tastes good to you. Naturally, this means that some trial and error may be involved.
Eventually, though, you will find exactly which tea makes your taste buds tingle.
How to Buy Loose Leaf Tea Online
Of course, there is a good chance that you may want to shop for loose leaf tea online. In this case, the above advice won't do you much good until you get the tea leaves into your hands.
No need to fret, though, there are still a few tricks that you can use to select the best online options: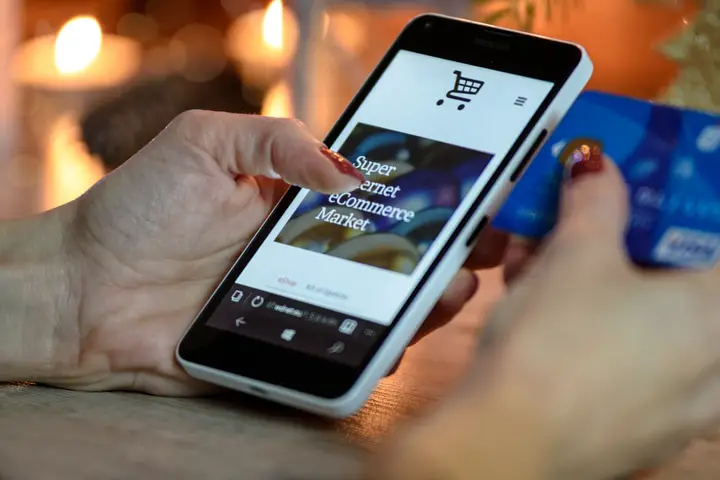 Consider the Background
There are so many different factors that can impact the quality of tea. This includes soil, elevation, temperatures, rainfall, and even how the tea is plucked. 
It is because of this that you should always consider the background of the brand or store you wish to buy from.
For instance, if they grow their own tea leaves, what kind of standards are they adhering to? Check how the tea leaves are grown, cut, processed, and packaged.
In case the brand outsources the leaves, take a look at the criteria they use to find these leaves. Just how stringent are they?
Read the Reviews
Reviews can go a long way when shopping for loose leaf tea online. This is because these evaluations provide you with insight into quality, taste, customer service, and a lot more.
Thus, if you were to see repetitive comments about certain downsides, you will have an understanding of their weaknesses. You can decide whether or not this is a company that you want to purchase from.
Look for Samples
It is a good idea to look for samples when buying tea online. Although you will be expected to pay for them, it is a much smaller investment.
Not to mention, small samples also allow you to experiment with different types, strains, and flavors without having to purchase large quantities.
The Best Loose Leaf Tea Brands
Now, let's move onto the brands that produce some of the top loose leaf teas in the market. To make it easier for you to select one that is right for you, we have included picks for premium, value, and our personal favorites.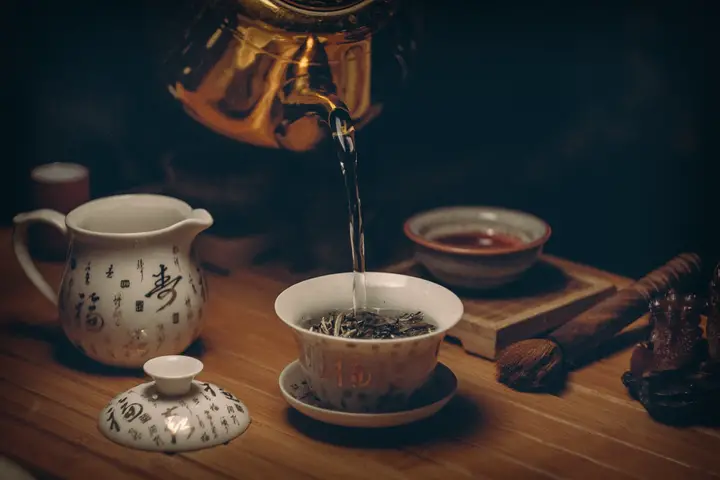 Black Tea
Premium Pick
Sale
VADHAM DARJEELING BLACK TEA
Vadham is a brand that prides itself on quality and freshness and this Darjeeling tea is no exception. It is certainly one of the best black loose leaf teas that you can find.
What We Like:
Long Leaf: the leaves from this brand are long and unbroken. This allows for a more nuanced cup of tea.
Carefully Selected Leaves: the leaves are carefully selected from the Darjeeling region and are plucked during the second flush of the harvest for a more robust flavor.  
Good Taste: this is quite a delicious tea, with a crisp, berry-like flavor that is immediately noticeable. You also get to enjoy subtle notes of date palm and barley as well.
Incredibly Fresh: this tea is incredibly fresh and is processed and packaged rather quickly. Thus, the tea that you brew tastes a lot better.
What We Don't Like:
Trial and Error to Figure Out Steeping: it may take you a while to figure out just how to steep this tea. So, your first bag may be spent determining the perfect quantity and steeping time for you.
Value Pick
TAYLORS OF HARROGATE YORKSHIRE GOLD LOOSE LEAF
Taylors of Harrogate's Yorkshire tea is quite popular in England among tea drinkers. So, if you are looking for a loose-leaf that is of decent quality and easy on your budget, this is it.
What We Like:
Decent Blend: the tea leaves are a blend from three different regions: Assam, Kenya, and Rwanda. However, the quality is still maintained as the tea is selected from a smaller number of gardens.
Bold Flavor Profile: this tea has a very strong and bold flavor. Thus, if you enjoy your brew with milk and sugar added, the malty notes in this tea make it absolutely perfect.
Easy to Brew: following the instructions ensures that you get a full-bodied brew every time.
What We Don't Like:
Torn Up Leaves: the leaves with this brand are torn up quite a bit. Thus, you will have to work rather hard to make sure that none of them end up in your cup.
Our Pick
TWININGS TRADITIONAL ENGLISH TEA
Twinings is undoubtedly one of the more famous tea brands around the world. We picked this as our favorite as the flavor profile strikes all the right notes for a wide variety of tea drinkers.
What We Like:
Well-Sourced Leaves: this is a blend of high-quality tea leaves from Assam. The premium-grade of the leaves is apparent in the appearance and scent.
Good Texture: the leaves are whole and unbroken, with golden tips. This indicates freshness and offers up a more complex brew.
Robust and Bold Flavor: this flavor isn't for the faint of heart. With a robust and strong flavor, it can be enjoyed by itself or with a splash of milk.
What We Don't Like:
Can Be Difficult to Find: this type of loose tea can be a bit difficult to find. Therefore, you will need to stock up.
Green Tea
Premium Pick
TEALYRA IMPERIAL JASMINE DRAGON PEARLS
If you would like to enjoy some of the purest green tea around, then this is the tea to reach for. From the presentation of the leaves to the aroma and taste, there is a lot to enjoy about this tea, especially if you have a more discerning palate.
What We Like:
Excellent Leaf Structure: the leaves in the pellets are long and unbroken. As such, when they are placed in hot water, they unfurl well and release a delicious taste and aroma.
Flavorful and Light Taste: whether you are a novice or expert in green tea, you are sure to enjoy the taste of this brand. While there is a notable green tea flavor, it is light and airy, ensuring that there is no bitterness.
Easy to Brew: as the tea comes in pellet form, it is quite easy to measure out the right amount and brew the tea without making a mess as well.
What We Don't Like:
Heightened Jasmine Aroma: the aroma of jasmine is quite noticeable in this tea. While it isn't overwhelming, it may be a bit off-putting to the uninitiated.
Value Pick
DAVIDSON'S GUNPOWDER GREEN TEA
If you are looking for a balance between price and quality, then Davidson's has just what you need. Although it is available in larger quantities and at a lower cost, the green tea is available in pellets.
What We Like:
Unbroken Tea Leaves: it is a pleasant surprise that you get long, unbroken tea leaves with this brand. As a result, when you brew the leaves, you get a more authentic color and taste to your tea.
Good Flavor Profile: the flavor profile with this green tea is quite good as well. It is strong and deep, but not overwhelming – it is still a good pick for someone who is new to green tea. 
Long-Lasting Freshness: the tea is quite fresh when it arrives at your doorstep and continues to maintain its taste for quite a while. 
What We Don't Like:
Inconsistent Quality: the quality can be rather inconsistent with this brand from one batch to the next.
Our Pick
Sale
HARNEY AND SONS JAPANESE SENCHA
Harney and Sons is a well-known tea company and the brand has really made a mark with this Japanese Sencha. If you are looking for a more authentic green tea drinking experience, then these are the leaves for you.
What We Like:
Well-Sourced Leaves: the green tea leaves are sourced from a reputable supplier, ensuring that the high quality of the tea leaves is maintained.
True Green Tea Taste: the blend of green tea produces a real and unvarnished aroma and flavor of green tea. It is an excellent option for purists.
Good Medium Body Flavor: this tea boasts a medium-bodied flavor that includes hints of spinach and a mild roasted flavor.
What We Don't Like:
Taste Can Be Strong: the strength of this green tea may be a bit too much for most people.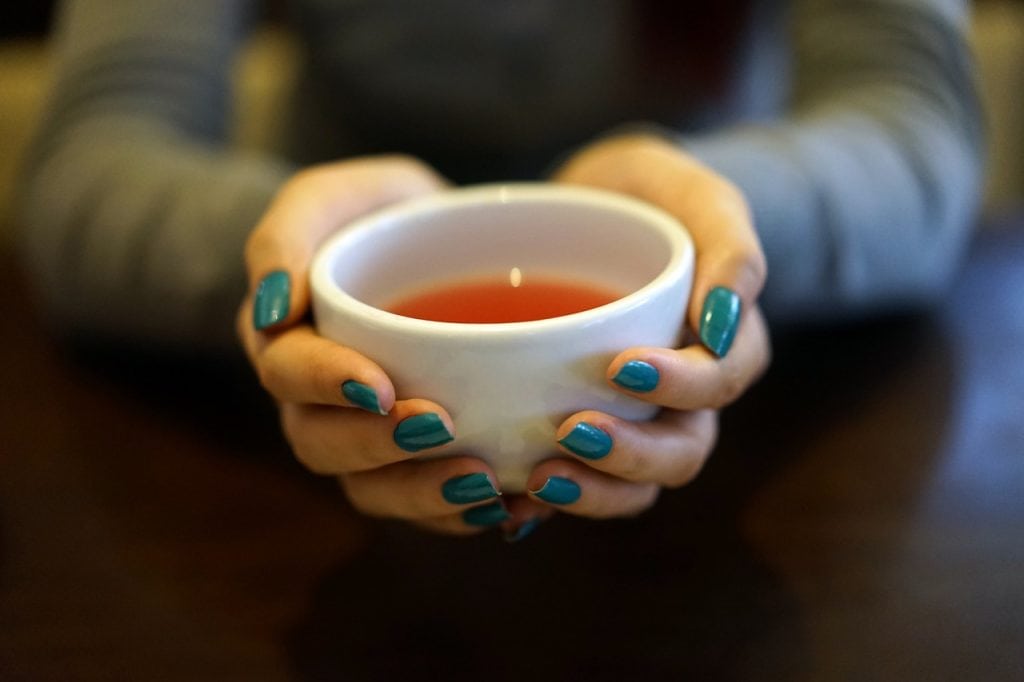 White Tea
Premium Pick
THE TAO OF TEA IMPERIAL WHITE BLEND
The Tao of Tea is very authentic in its approach to white tea. As such, you get some of the highest quality of leaves around, reminiscent of what older generations drank.
What We Like:
Well-Sourced Leaves: sourced from the Fujian Province, these tea leaves are from the original region for white tea. This ensures complete and total authenticity.
Carefully Processed: these leaves are treated very delicately. They are withered indoors and then air-dried in rotating tea ovens. As a result, there is no rolling or bruising, ensuring that the quality of the white tea leaves is maintained.
Light and Delicious Flavor Profile: the leaves produce a golden cup that gives off a nutty and vegetal flavor. At the same time, there is a delicious chestnut aroma about it as well.
What We Don't Like:
Larger Leaves Complicate Brewing: the leaves in this brand are rather large. Therefore, you will need to adapt your brewing technique to get the whole range of flavor.
Value Pick
EXTREME HEALTH WHITE TEA
Although white tea can seem like a brew meant for a more refined palate, there are options that are more suitable to novice taste buds. Extreme Health white tea provides a delicious, yet more balanced cup of tea.
What We Like:
Organic Leaves: as the company is promoting a healthier lifestyle, the leaves are organic. Not only does this make the leaves of higher quality, but it produces a much better taste as well.
Good Taste: the taste is quite impressive with depth and a nutty flavor that is discernible with every sip.
Unbroken Leaves: the leaves are whole and unbroken, allowing for a stronger, tastier, and healthier brew.
What We Don't Like:
Some Stems Present: there are some stems present among the tea leaves which does take away from the quality of the batch.
Our Pick
TETE WHITE TEA
TETE has produced an artisanal white tea, that falls right in the middle of the premium and value spectrum. A considerable amount of care has gone into selecting the white tea leaves for this product.
What We Like:
Well-Sourced: the tea leaves come from a single garden in the Himalayas, ensuring that the focus remains on three main flavors in the leaves. The leaves are also grown at a higher elevation, ensuring that they are of a better quality as well.  
Careful Processing Methods: this brand takes things back to the basics with processing. Not only are the teas hand-picked, but they are also hand-rolled. This ensures that minimal damage is done to the leaves, offering up a better taste.
Light Taste: this tea is quite light and enjoyable, especially if you are new to white tea. At the same time, a creamy taste does come through with every sip.
What We Don't Like:
May Be Too Weak for Experienced Drinkers: if you have been drinking white tea for many years, you may find that this brew is a little too weak for your liking.
Oolong Tea
Premium Pick
GOLDEN MOON ORGANIC OOLONG TEA
If you enjoy flavored oolong tea, then this is for you. Well-sourced and flavored, this brand offers up a cup of oolong as you have never tasted before.
What We Like:
Well-Sourced Leaves: the leaves have been carefully sourced from the Fujian province in China. Specific leaves have been selected to ensure that the resulting brew is cohesive and delicious.
Long, Unbroken Leaves: the leaves are long and unbroken, allowing for the leaves to unfurl better when they are steeped in water.
Organic: the leaves are organic so you get a higher quality leaf that is also much safer and healthier for you to drink.
Delicious Taste: the resulting brew is delicious with a creamy and buttery feel to it. The flavor alone is sure to make you fall in love with oolong tea.
What We Don't Like:
Mild Flavor: the brew is quite mild so if you are a seasoned oolong drinker, then you may need to add more leaves when steeping.
Value Pick
TEATULIA ORGANIC OOLONG TEA
Teatulia Tea has really picked up steam over the last few years. While it does offer a number of teas, its oolong options do stand out for their unique and notable taste. Thus, you will be hard-pressed to go wrong by selecting this brand.
What We Like:
Delicious Taste: the only thing better than the sweet and spicy aroma of the tea is the taste. It is full-bodied with notes of lemon and sake. 
Single Sourced Garden Leaves: the leaves are all sourced from a single garden which helps to maintain a more cohesive taste.
Organic: this oolong tea is wholly organic and is grown in a sustainable way as well.
What We Don't Like:
Taste Can Vary by Batch: sometimes, this tea can tend a little to the darker side, depending on the batch.
Our Pick
REPUBLIC OF TEA - MILK OOLONG
Republic of Tea stays as close to its tea origins as possible. As such, you can expect a more traditional taste with this brand. At the same time, the milky approach to this oolong tea is also an effort for a more creative tea.
What We Like:
Well-Selected Leaves: the leaves are carefully selected from the Fujian Province. Only the best milk oolong leaves grown at a higher elevation are chosen.
Hand-Processed: all of the oxidation and rolling of the tea leaves is done by hand. This produces a more authentic and natural tasting oolong tea.
Gorgeous Flavor: this tea is undeniably creamy and absolutely delicious. In addition, you also get to enjoy subtle hints of pineapple with every sip.
What We Don't Like:
Subtle Flavor: the flavor may seem a little mild to experienced oolong drinkers that are used to a stronger brew.
So, there you have it! Everything you need to know about selecting the very best loose leaf tea on the market. Regardless of what you are looking for, you will certainly be able to find any hints that you need right here.